Website resmi untuk anime adaptasi manga Tetsuya Imai, Alice & Zouroku merilis video promosi, pemain baru, visual dan tanggal penayangan anime pada hari Kamis lalu.
Sana: Ya.

Ini adalah kisah keluarga saya berharga dan tak tergantikan.
Teks: Wajah Baru penerima beasiswa di 17 Jepang Media Choice Arts Festival mendapat adaptasi anime lama ditunggu-tunggu!
Sana: Hei, kamu. Mengapa Anda tidak membuat kesepakatan dengan saya? Setuju, dan apa pun yang Anda inginkan akan diberikan!
Teks: Seorang gadis dengan kekuatan misterius.
Zouroku: Dengarkan! Jika ada sesuatu yang aku benci, itu hal bengkok.
Teks: Seorang pria tua keras kepala.
Teks: Pada dingin hari hujan ...
teks: Dia melarikan diri dari fasilitas penelitian ...
Teks: Dan melihat di luar untuk pertama kalinya.
Teks: Dan tahu kehangatan untuk pertama kalinya.
Teks: kehidupan sehari-hari baru mereka dimulai sekarang.
Sana dan Logo:
Alice & Zouroku
dimulai di April 2017
Sana: Saya seperti Anda! Anda akan menjadi hambaku!
Zouroku: Jangan. Berteriak. Di restoran!
Anime ini akan tayang perdana pada tangga 2 April di Tokyo MX, KBS Kyoto dan Sun TV. Seri ini juga akan tayang streaming di Abema TV, Bandai Channel dan d Anime Store di Jepang.
Aki Toyosaki
sebagai Sanae Kashimura, cucu Zouroku ini
Natsumi Fujiwara sebagai Asahi Hinagiri, yang lebih tua dari si kembar yang juga memiliki kekuatan "Alice Dream"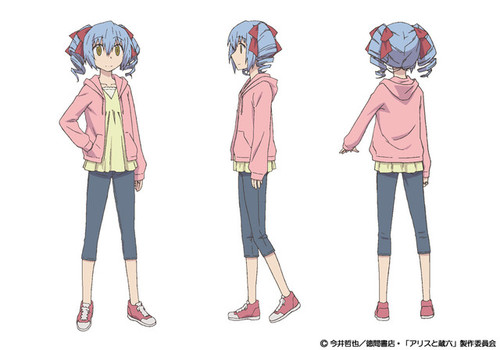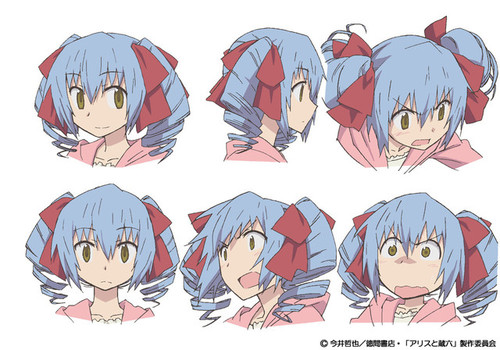 Akari Kito sebagai Yonaga Hinagiri, mereka yang lebih muda dari si kembar yang juga memiliki kekuatan dari "Alice Dream"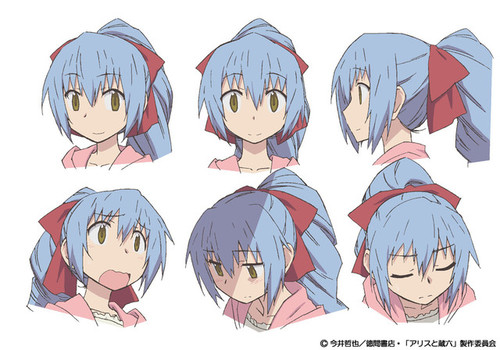 Ami Koshimizu sebagai Shizuku Ichijo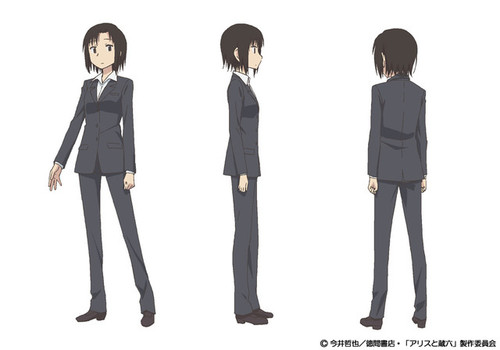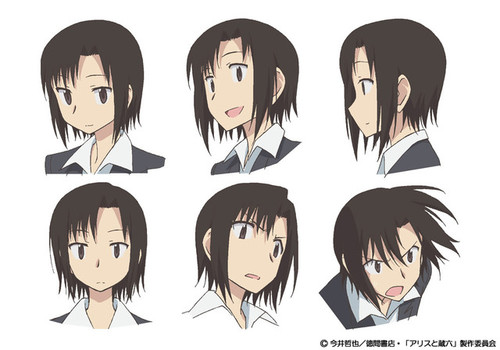 Houchu Otsuka sebagai Ryu Naito
Yuki Hirose sebagai Noriko Yamada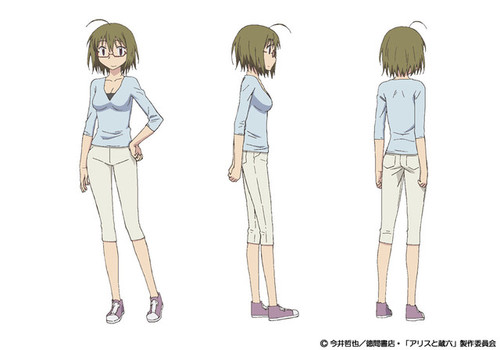 Mamiko Noto sebagai "Minnie C" Tachibana
Masaya Matsukaze sebagai Kōichi Kito
Shu Uchida sebagai Cleo
Pemain utama diantaranya :
Hitomi Ohwada sebagai Sana
Akio Otsuka sebagai Zouroku Kashimura
Katsushi Sakurabi (
Flying Witch, Lostorage incited WIXOSS, Heaven Memo Ped
) sebagai sutradara di JC Staff dan Fumihiko Takayama (
Yomigaeru Sora -WINGS RESCUE, Sword of the Stranger, Sweet Blue Flowers
) sebagai pengawas naskah seri, mereka berdua sebelumnya bekerjasama dalam anime
Gunparade March
. Kazunori Iwakura (
Ai Yori Aoshi, Arai the Scarlet Ammo, Sky Girls
) sebagai desainer karakter untuk animasi , TO-MAS (
Flip Flappers
) akan menangani musik.
Staff lain diantaranya :
- Pengaturan Gambar : Yoshinori Hirose
- Direktur Gambar : Takumi Yanagihara
- Desain Warna : Kana Tanabe
- Direktur Fotografi : Yoshio Ookouchi
- Editing : Masahiro Goto
- Direktur Suara : Yoshikazu Iwanami
Oresama akan mengisi lagu tema pembuka "Wonder Drive" dan toi toy toi (edisi kotringo) akan mengisi lagu tema penutup "Chant".
Seven Seas Entertaiment melisensi manga dan menggambarkan cerita sebagai berikut :
"Sekelompok gadis-gadis muda memiliki kekuatan misterius yang dikenal sebagai "Alice Dream," yang memberikan mereka kemampuan untuk mengubah pikiran mereka menjadi kenyataan.
Ditahan dan bereksperimen pada, pemuda ini terkunci di rahasia sampai salah satu dari mereka berhasil melarikan diri.
Namanya Sana-gadis dengan kekuatan untuk mengabaikan sangat hukum fisika.
Ketika pembangkit tenaga listrik yang disengaja ini melintasi jalan dengan seorang pria tua keras kepala bernama Zouroku, hidupnya hati-hati-memerintahkan tidak akan pernah sama lagi!"
Imai merilis manga pada bulan Desember 2012 di majalah Tokuma Shoten, Monthly Comic Ryu dan Tokuma Shoten menerbitkan manga ketujuh pada bulan November lalu. Manga ini memenangkan penghargaan New Face Award di 17th Japan Media Arts Festival Award pada tahun 2013.
#article #anime #manga #alice&zouroku #pv #cast #premiere